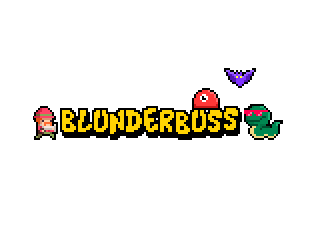 Blunderbuss
F = Fullscreen
Welcome to Blunderbuss! Use your colorful blunderbuss to shoot at things, endlessly. Avoid deadly enemies, get powerups, and shoot all the things!
Keyboard mapping: X: shoot | C: roll | Up arrow: jump | L/R Arrows: move | Esc: pause
Controller mapping: X: shoot | LT: roll | A: jump | Left stick: move | Start: pause
Done for Ludum Dare 36.
Music by Rolemusic: http://rolemusic.sawsquarenoise.com/p/discography.html
It is recommended to play fullscreen. You can also download a standalone version.
You may have to click once in the gamezone so it becomes the active zone of your web page.
Thanks for playing!